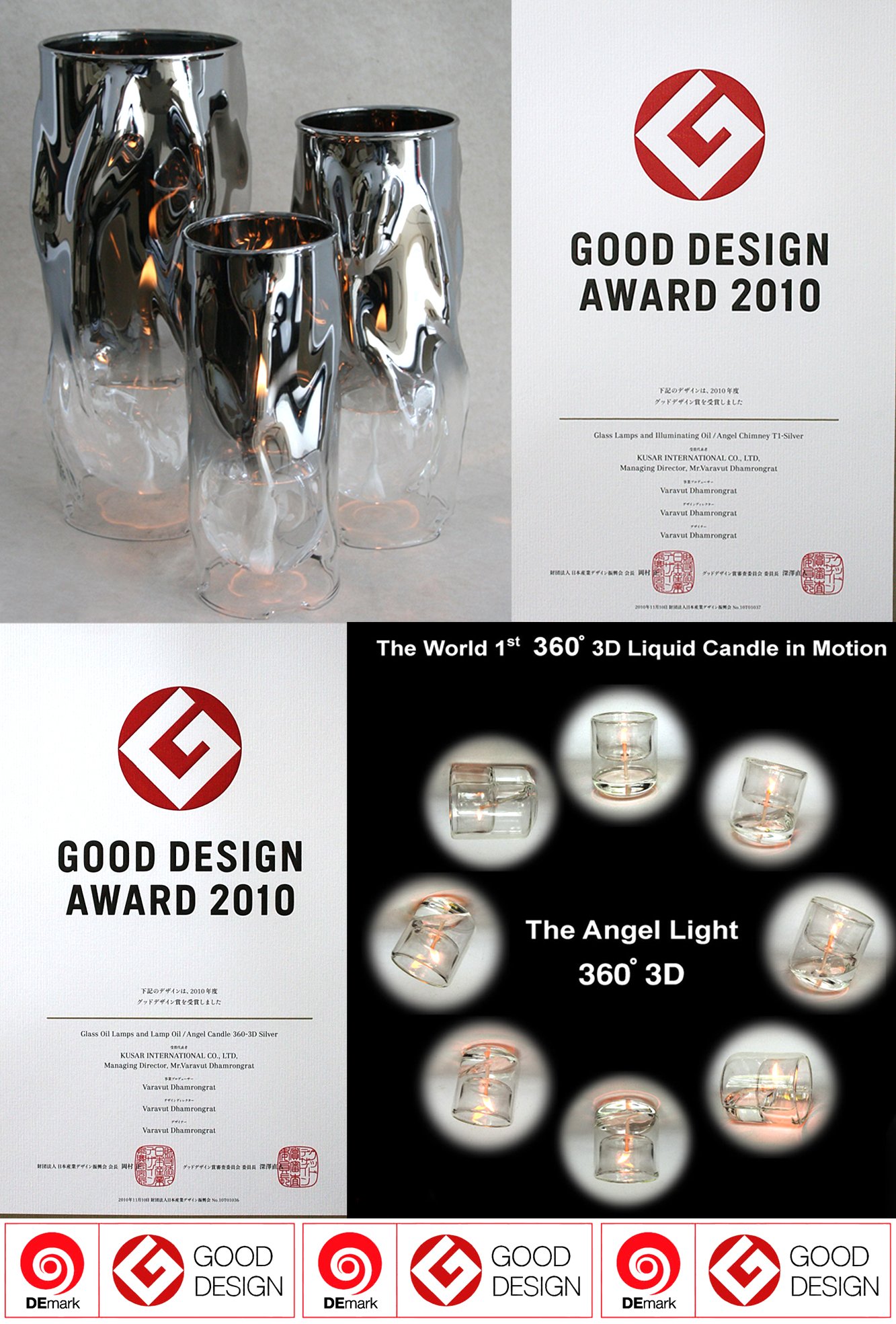 "We are not only creating the unique design or touching only on an emotional value but also focusing on the practical performance or functional benefits as well. To accomplish this challenging aspiration, we designed and sculptured the container, formulated the oils and developed own features of LED sources of light".

The Angel Light™ was evaluated and accepted to be in harmony with many top hotels, spa resorts, and restaurants in Thailand and in many countries. Proved of top luxury 5 star hotels in Bangkok is lighting The Angel Light™ over years.

Besides our standard designs, we are working closely with many design companies, in-house designer of hotels/resorts, hotel consultants, and hotel management teams to tailored-make designs on both the lamps and the sources of light.

The Angel Light™ is committed to superior quality products and highly efficient services. We strongly believe that "The Angel Light" will enhance your overall prestigious image, warm welcoming atmosphere and be part of your guests/ customers memorable objects.

Varavut D.
The Angel Light™ has activated many ideas to fulfill your aspirations. We are developing the products which mainly form the requirements of our valuable customers. Both the container form/materials and the fuel/lighting are explored with intensive testing and experiment.
The Angel Light™ is classified into 4 product categories:
1. The Romantic & Classic Styles
3. The Exotic Style (Oil & LED lights)
5. The Extraordinary Style
B. The Angel Oil Torch & Mobile Lamps
1. The Angel Oil Torch (Normal Fire & Coloured Fire)
2.The Angel Mobile Lamps.
1. The Standard Smokeless & Odorless Oil
2. The Outdoor Oils (Torch Oil)
3. The Futuristic Oil – Colored Fire Oil
D. The Angel Art Glass/Stone & Accessories
1. The Angel Accessories – Spare parts
2. The Angel Art Glass – Oil & vinegar bottles, etc.
3. The Angel Art Stone – Shampoo/soap bottles/Ash Tray/Cigar Tray / etc